Affordable, accurate, reliable and confidential DNA paternity tests with no hidden costs.
DNA Paternity Testing Services
Our sampling kits are dispatched by Royal Mail first class post. From the time we receive your returned, properly consented DNA samples (day zero), our standard paternity test takes 4 working days or you can pay a little bit extra for a 2 working day turnaround. Your DNA test results will be uploaded to our secure website.
What our customers are saying
"
I was impressed with your professionalism and efficiency, in the way you handled everything. There was no dawdling. I am a very satisfied client. Keep it up.
"
"
Excellent service, I would definitely recommend this DNA test!
"
"
I have to say That DNA Company's team have been so so helpful with the whole process and I really appreciate all their time.
"
Affordable, trusted & highly experienced
The "That DNA Company" DNA testing service is here to help you resolve family issues of fatherhood (paternity) at an affordable price by using state of the art DNA technology.
You will be coming directly to an accredited and highly experienced UK based laboratory which has been providing DNA testing services for over 18 years.
Bespoke UK based DNA testing services
That DNA Company is UK based, only, so by contacting us you will be dealing with UK based customer service and laboratories, we operate paternity testing nationwide and will never send your samples to other laboratories or overseas.
With us there are no hidden costs in your DNA test. Our service includes the preparation and sending to you of a bespoke sampling kit, the return postage, the laboratory testing and reporting the results.
We have a solution for all your DNA testing needs
That DNA Company: Extended Services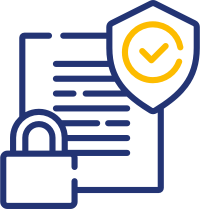 Do you require a DNA test for legal purposes? (An accredited test)
This is for changing the name on a birth certificate at the Registrars office, family court proceedings, inheritance disputes, liaison with either the Child Support Agency (CSA) or the immigration authorities. As this is a different level of service, please click here to contact the laboratory by e-mail.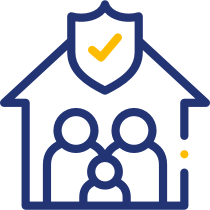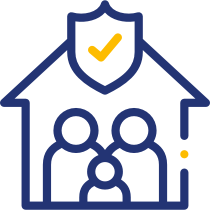 Do you require a DNA test to determine other relationships?
As well as testing for paternity (proof of fatherhood), we can also test for other biological relationships such as sibship (full, half or unrelated), grandparentage and avuncular (aunts/uncles). Again, this is a different service and you will need to discuss your case with a member of our team. Please click here to e-mail our laboratory.


Are you from the legal profession?
If you are from the legal profession (e.g. solicitor) or a Local Authority and require our DNA testing services, please call 0191 543 6334 or visit dadcheckgold.com