At thatDNAcompany we are always looking for ways to help improve our services and customer experience. If you have any feedback you would like to share, please drop us an email on sales@thatDNAcompany.com or, alternatively, you can leave a review on our Trustpilot page. Thank you.
"
I just wanted to say thank you so much for an excellent service you provided me… and for showing flexibility within professional limits.
Very efficient, and I was impressed with the information you provided on the mental impact a parental dna test could bring, or at least the thought of making everyone aware… something I hadn't thought of but became real to everyone concerned at some point:
thank God you had prepared everyone well!
"
"
Just a quick msg to say how impressed I was with the DNA test . Its put me at ease knowing the results I cant thankyou enough. Many thanks
"
"
I was looking for a DNA test clinic near me and found That DNA Company.  They even took my sample at their clinic and they were very helpful. Report came really quick too.  Very happy with them.
"
"
It's the result I expected. I'll be recommending you to friends and family in the future if needed. Thank you again for your professionalism.
"
"
I am actually really happy with the service. I had so many cases where people can't be asked to do smallest amendments and was very pleased this was not a case with your company.
All sorted on the spot too and didn't take 3 weeks 😂
"
"
I was impressed with your professionalism and efficiency, in the way you handled everything. There was no dawdling. I am a very satisfied client. Keep it up.
"
"
Excellent service, I would definitely recommend this DNA test!
"
"
I have to say That DNA Company's team have been so so helpful with the whole process and I really appreciate all their time.
"
"
Although it was not the result I wanted, thatDNAcompany were very reliable and professional through the testing process!
"
"
Excellent service and fast results, I would definitely recommend!
"
"
I was very nervous and had a lot of questions about DNA testing, however the thatDNAcompany team were very helpful and patient with me. They explained all the different options and made sure I had all the answers I needed.
"
"
I couldn't give a stronger recommendation to this company for their paternity testing team – they have a never-ending supply of patience. I would definitely recommend this DNA testing company!
"
We have a solution for all your DNA testing needs
Our personal information, at-home DNA paternity test kits are dispatched within the UK by Royal Mail 1st class.
From the time we receive your properly consented DNA samples (day zero), our standard paternity test takes 2 working days or you can pay a little bit extra for fast next working day results!
Order your home DNA test kit online today!
That DNA Company: Extended Services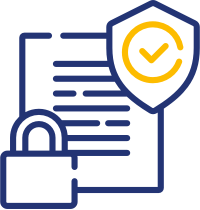 Do you require a DNA test for legal purposes? (An accredited test)
This is for changing the name on a birth certificate at the Registrars office, Home Office or Passport Office applications, family court proceedings, inheritance disputes or liaison with the Child Support Agency (CSA). As this is a different level of service, please click here to contact the laboratory by e-mail.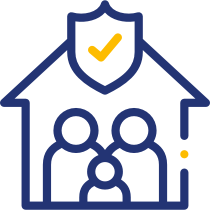 Do you require a DNA test to determine other relationships?
As well as testing for paternity (proof of fatherhood), we can also test for other biological relationships such as sibship (full, half or unrelated), grandparentage and avuncular (aunts/uncles). Again, this is a different service and you will need to discuss your case with a member of our team. Please click here to e-mail our laboratory.